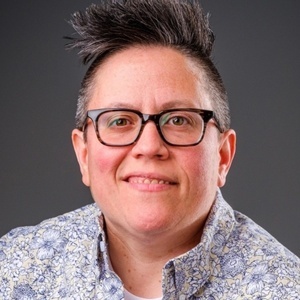 Rev. Jess Winderweedle
Co-Host of Asbury First UMC
Jess Winderweedle (she/her) is a PhD candidate in Practical Theology (Homiletics). She holds an MDiv from Princeton Theological Seminary as well as a Bachelor of Musical Arts from Oklahoma Baptist University. Jess's current research centers on the experiences of LGBTQIA+ preachers in Mainline Protestant traditions as well as the performative impact of queer presence in the Mainline pulpit. Her work seeks to put these matters into conversation with the theology of Marcella Althaus-Reid and the theoretical work of José Esteban Muñoz toward the development of a queer-informed homiletical pedagogy.
Jess is also an ordained elder in the United Methodist Church. Her time in ministry has included experience as a youth minister, church musician, lead pastor, and the founder of The Feed Truck, a mobile outreach ministry. As a practitioner and practical theologian, Jess's broader intellectual interests include social innovation in the church, organizational theory, and theologies of work.
Rev. Jess Winderweedle has hosted one Episode.
October 15th, 2023 | 21 mins 33 secs

"Worth Fighting For" — Rev. Jess Winderweedle — Sunday, October 15, 2023, preached at Asbury First United Methodist Church in Rochester, New York.